In Memory
Shilah Buchele (Lindle)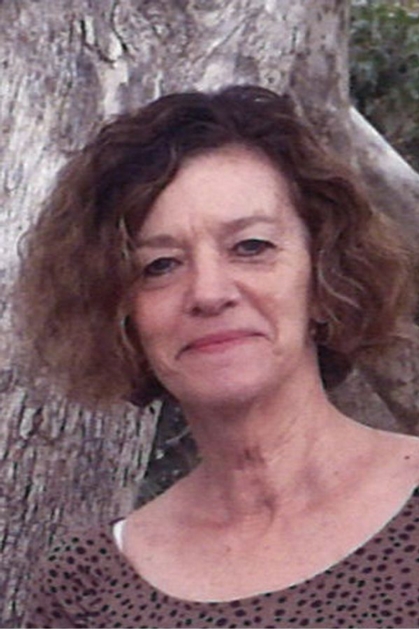 SHILAH LINDLE
MUSCATINE, Iowa - Shilah A. Lindle, 67, of Muscatine, lost her life after a three year battle with breast cancer on Sunday, April 29, 2018, at her home.
Funeral Service will be held at 4 p.m. on Sunday, May 6, 2018, at the Ralph J. Wittich-Riley-Freers Funeral Home. The Reverend Jacob Greiner will officiate. A Celebration of Life Gathering will be held at Wine Nutz immediately after the service. Burial will take place in Fairport Cemetery at a later date. There will be no visitation. Memorials may be made to the American Breast Cancer Foundation. Online condolences: www.wittichfuneralhome.com.

Shilah was born on December 13, 1950, in Muscatine, the daughter of Davis and Dorothy Reed Buchele. She married Gregory Van Lindle on October 21, 1972, in Muscatine.

Shilah greatly enjoyed cooking for all of her family and friends and was constantly taking requests for pies, blackberry, raspberry, cherry and apple. Gingersnaps, chocolate covered cherries, and peanut balls were on her most requested list as well. She also enjoyed horseback riding and loved traveling the world with Greg and close friends to places like the Caribbean, Costa Rica, Africa, California, and the Arctic Circle. Her favorite place was Key West, Florida.

What she loved most of all though were her five precious grandchildren. Nothing in life gave her more joy than traveling the country with each of them, going on family vacations to the Ozarks, Branson, and Florida. Spending the Christmas season together and in general spending time with them and helping them to grow up to become wonderful young people. She was so so proud of them. All five of them will miss her love very much!

Those left to honor her memory include her husband, Gregory Van Lindle of Muscatine; two daughters, Leslie Hulsebus and husband, Mark, of Donnellson, and Kelly Daniels and husband, Shawn, of Muscatine; five grandchildren, Lauren, Grace, and Benjamin Hulsebus, and Hunter and Drake Daniels; two brothers, Bryon Buchele and Doug Buchele and wife, Linda, all of Muscatine; and one sister, Pat da Silva of Watsonville, California.

She was preceded in death by her parents and her sister, Jolene Springman, who passed away the same day as Shilah.