In Memory
Karen Hazen (Awbrey)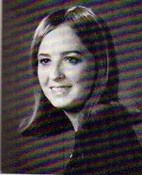 Services: 10 a.m. Tuesday, June 29, Geo. M. Wittich-Lewis Home for Funeral and Cremation Services. Visitation: 4-8 p.m. Monday, June 28, funeral home.
MUSCATINE, Iowa - Karen R. Awbrey, 58, Muscatine, died Thursday, June 24, 2010, in Escanaba, Mich., from injuries suffered in a motorcycle accident.
Casketbearers will be Jim Hoefer, Jason Tucker, Vern Lukehart, Andy Noel, Tim Herrin, Greg Jansen, J.R. Beaver, Cory Daufeldt, Derek Koenig, Kevin Kleponis, Skip Hansen and Eric Jansen.
Burial will be in Muscatine Memorial Park Cemetery.
Following the services a time of food and fellowship will be held at the New Hope United Methodist Church.
In lieu of flowers, a memorial fund has been established in Karen's name.
Karen Ruth Hazen was born Aug. 10, 1951, in Muscatine, the daughter of Robert and Alice (Ramer) Hazen.
She married David G. Awbrey Feb. 14, 1970, at St. Mathias Catholic Church in Muscatine.
She was a school bus driver.
She enjoyed playing cards, bowling, fishing and reading. She especially enjoyed being busy with her grandchildren and their activities.
She will be dearly missed by her sons, Anthony Awbrey and wife, Betsy, of Lisbon and Robert Awbrey and wife, Anne, of Traer; six grandchildren, Seery, Jenna, Johnny, Bob, John-John and Hattie; her parents, Bob and Alice Hazen of Muscatine; her grandmother, Leona Hazen of Muscatine and her sisters, Connie Jacobsen and husband, Wayne, of Eau Claire, Wis., Bonnie Kleponis and husband, Pearl, of Miami, Fla. and Deb Koenig and husband, Bob, of Muscatine.
She was preceded in death by her paternal grandfather and maternal grandparents.
MUSCATINE, Iowa -Family and friends grappled Friday with the deaths of David and Karen Awbrey of Muscatine - remembered as a gracious couple who died doing something they loved: Touring on their 2002 Honda Gold Wing.
"It's what he wanted to do in retirement," Osama Shihadeh, manager of global logistics at Grain Processing Corp., said of David Awbrey.
They worked together for 16 years at GPC until Awbrey retired in 2008 as manager for motor services. He had worked 26 years at GPC.
David Awbrey, 62, and Karen Awbrey, 58, a bus driver for the Muscatine school district since 1994, were riding their motorcycle in Michigan's Upper Peninsula at 2:15 p.m. Thursday afternoon when it collided with two other vehicles.
"It's a tragedy all around for the victims' families and for those other people involved," Delta County Sheriff Gary Ballweg told the Daily Press in
Escanaba, Mich. He said Friday investigators think the accident happened after a series of events that included:
An overheated red Pontiac van parking on the shoulder of the southbound lane of Michigan Highway 35.
Another motorist -driving a northbound gray 2009 Chevy Impala -stopping on the highway at the intersection with Delta County Road 521 to see if the driver of the van needed help.
The driver of a northbound Volkswagen Beetle, hitting the rear of the stopped Impala and pushing it into the southbound lane, where it hit the Awbreys' motorcycle.
David Awbrey was pronounced dead at the scene by Delta County Medical Examiner Nancy Gage. Karen Awbrey was taken by ambulance to OSF St. Francis Hospital in Escanaba, where she died from her injuries.
The drivers of both cars were taken to area hospitals, treated and released.
The Awbreys were traveling on motorcycles with two other couples, whose names were not immediately available.