In Memory
Charles Devore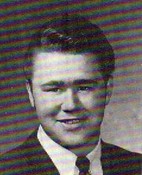 Born: 1951
Died: March 1, 1972
Rev. LaVerne Hubbard, assisted by Herbert Brudkuhl, officated at funeral services for Charles D. DeVore, 20, held at 3 p.m. Thursday at the Geo. W. Wittich Funeral Home.
Mr Richard Dilts was the organist. Pallbearers were Ivan Tomkins, Eldon Ballenger, Joe Churchill, Merle Hill, Archie Bloomer and Mike Gaeta. Burial was at Memorial Park Cemetery.
Charles DeVore was dead on arrival at University Hospital, Iowa City, following a mororcylce accident Tuesday afternoon.