In Memory
Virginia Rohr (Hopkins)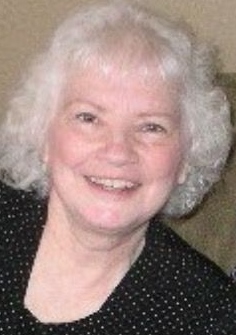 MUSCATINE — Virginia Lea Hopkins was born on June 24, 1951, in Muscatine, and passed away Sunday, May 1, 2016, at Trinity Rock Island.
Virginia Lea Hopkins, who is in full faith and fellowship with the Church of Jesus Christ of Latter-day Saints, has been called to return home. Virginia was sealed for time and all eternity to Russell Lee Hopkins 46 years ago, preparing the way for their three children, Ginger, Jason and Misty; and their 14 grandchildren, Austin, Serene, Pace, Talon, Traeana, Taylor, Chase, Savannah, Jacob, Gillian, Jeremiah, Ashlea, Brooke and Sydnea; and their two great-grandchildren, Ryder and Hudson. She made the choice daily to lead a life filled with happiness and joy, which she shared with others through her service due to her faith and obedience to our Lord Jesus Christ.
Virginias loving words to her husband:
"Russ Hopkins, you are my best friend, my husband, my hero and the love of my life. I am so grateful you helped create and raise our three amazing children: Ginger Hawkins, Jason Hopkins and Misty Ruppert. I have never once regretted our marriage to each other. 46 years seems like a lifetime ago, yet it has gone so fast. It was love at first site for me. We are far from perfect, but we are perfect for each other. I love you with all of my heart, and I always will. I look forward to eternity together. Happy anniversary, my dear. Thanks again, Kathy Hingst and Bill Hingst, for introducing us."
Virginia's eternal love extends to her dear friends.
Funeral services will be Thursday, May 5, 2016, at the Church of Jesus Christ of Latter-day Saints, 2902 Lucas St., Muscatine. The viewing will begin 10 a.m., services at 11 a.m., luncheon at noon followed by a private graveside service.
In lieu of flowers, we ask that anyone wishing to donate please make a donation to the Church of Jesus Christ of Latter-day Saints Missionary Fund. Envelopes and donation slips will be available at the church, where the viewing and service are being held. Anyone wishing to leave the family a message may leave them at www.lewisfuneralhomes.com. The Geo. M. Wittich-Lewis Home for Funeral and Cremation Services is caring for Virginia's arrangements and her family.