Muscatine

High School

s


Class Of 1969
Welcome to the Muscatine Senior High and Hayes Catholic High Class Of 1969 web site. This is our Web Page, and we can do with it what we like. Please let everyone know about this site that you think would like to participate. If you know someone email address and just want to pass on that information, we can make the formal invite for you, just let us know thru the Contact Us page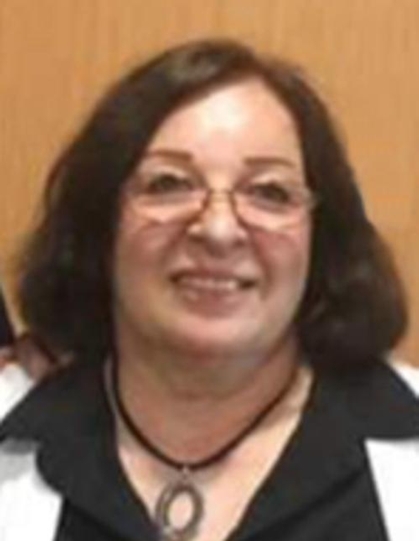 March 13, 1951-April 28, 2020
MUSCATINE, Iowa -- Barbara Anson, 69, passed away peacefully on April 28, 2020, in Coralville, Iowa, with her sons by her side.
A funeral service and burial will take place at a later date. The Ralph J. Wittich-Riley-Freers Funeral Home will be in charge of arrangements. Memorials may be made to the family. Online condolences may be sent to www.wittichfuneralhome.com.
Barbara was born in Muscatine, Iowa, on March 13, 1951, the daughter of Lynn Everett and Loretta Kate Yeater Honts. She married Daniel Harold Anson on July 25, 1972, in West Liberty, Iowa.
Barbara graduated with her Associate's degree from Muscatine Community College. She went on to get her Bachelor's degree from Iowa Wesleyan College. Barbara worked as a machine operator at CDS Global and as a care provider at Optimal Life Services. She liked ice skating, rollerblading, and bicycling. Barbara loved animals and nature. She really enjoyed reminiscing and spending time with her family. Barbara was a truly kind person who would go out of her way to help anyone in need.
Barbara is survived by her two sons, Christopher Daniel Anson of Coralville, Iowa, and Andrew Lynn Anson (Olivia Butikofer) of Iowa City, Iowa; one stepson, Joseph Russell Anson (Katrina) of Creston, Iowa; one stepdaughter, Wendy Lee Anson Hunn (Heath Musser) of Las Vegas, Nevada; two
I have added a series of survey questions regarding the timming, number of nights and type of reunion we would like to plan for the next reunion. Please take the time to fill it out! (Located on the left panel just above Member Functions)
please continue to join our class website at Muscatine69.com
UPCOMING BIRTHDAYS